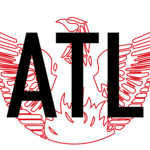 Interview Recorded: Oct 19, 2022-  CreateATL  900 Murphy Ave SW, Atlanta, GA 30310
Who introduced us – Several people in Atlanta.
Who should I have next on The Atlanta Podcast – The woman who runs ATL Scoop and/or Monica Campana from Living Walls.
Intro and Outro Music– Brian Revels.
Listen to this episode on your favorite app or on this website.
Follow King on IG
View this profile on Instagram