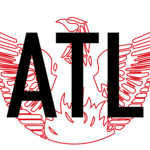 Interview Recorded: Jan 24, 2023- fodac – 4900 Lewis Rd, Tucker, GA 30083
Please help make a difference, and have fun doing it! The 10th Annual Alzheimer's Music Fest is back live and in person.
Friends of Disabled Adults and Children(FODAC) is thrilled to host once again this benefit concert featuring legendary bands—Cracker, Cowboy Mouth, and Arrested Development.
This year's festival is held at Buckhead Theater, Atlanta's historic concert venue on February 4th, 2023. Join us for a fun-filled evening and rock out for a great cause raising much-needed funds for families living with Alzheimer's and Dementia. Fodac.org and learn more about how we serve caregivers of all different walks of life and the Dementia Community.
Who introduced us – Instagram
Intro and Outro Music– Brian Revels.
Who should I have next on The Atlanta Podcast –
Listen to this episode on your favorite app or on this website.
Buy tickets to The Alzheimer's Music Fest here.
Learn more about Vince here.