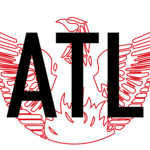 Learn about Kelli's journey from stylist to salon owner to the head of a tv/film union. We sat down at her latest endeavor, 404 Coffee, in the Pittsburgh neighborhood.
Interview Recorded: Dec 21, 2022 –  404 Coffee – 847 McDaniel St SW Suite A, Atlanta, GA 30310
Who introduced us – Walked in one day.
Intro and Outro Music– Brian Revels.
Who should I have next on The Atlanta Podcast –  Chloe Floyd.
Listen to this episode on your favorite app or on this website.