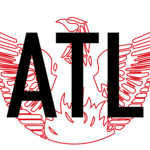 Big Mike sits down to talk about musical influences, The Swing Pandemic of the 90s, the highs and lows of tv talent shows, and much more.
Interview Recorded: Jan 25, 2023  –   Pittsburgh Yards
Who introduced us – Kevn Kinney
Intro and Outro Music– Brian Revels.
Who should I have next on The Atlanta Podcast – Raymond Carr or Casper Kelly.
Listen to this episode on your favorite app or on this website.