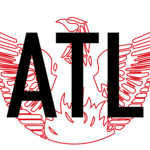 Producing The Wobble, Whisper Song, Soulja Boy, and so much more. A deep dive into making records with the man formerly known as DJ Smurf.
Interview Recorded: Feb 7, 2023  –   Pittsburgh Yards
Who introduced us – Instagram DMs
Intro and Outro Music– Brian Revels.
Who should I have next on The Atlanta Podcast – Bangladesh
Listen to this episode on your favorite app or on this website.