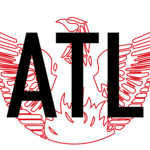 DJ for Zaytoven. Rude Girl Radio. Teaching people to be seen and so much more.
Interview Recorded: Nov 29, 2022  – Magic City – 241 Forsyth St SW, Atlanta, GA 30303
Who introduced us – Lola Kash
Intro and Outro Music– Brian Revels.
Who should I have next on The Atlanta Podcast – Uncle Dibbz
Listen to this episode on your favorite app or on this website.