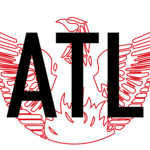 Navigating every kind of Atlanta gym. What it really means to be a social influencer. How to properly treat your social media followers, and so much more.
Interview Recorded: August 7, 2018. West End, Atlanta, Georgia
Today's show is sponsored by RCR Video – They create compelling content to move your business forward.
Intro and Outro Music by Brian Revels
Who should I have next on The Atlanta Podcast?
Who introduced us?
Notes