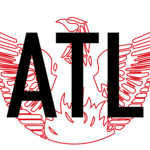 How did a gym business survive The Pandemic? Opening and closing a location since we last spoke. Dating app success. The Atlanta Favorites Quiz and more!
Interview Recorded: 12/1/2021 – Wild Heaven Brewery -1010 White St SW, Atlanta, GA 30310
Intro And Outro Music– Brian Revels
Our original 2017 interview
Who should we have on next – Ozzy Llanes of Cubanos ATL.
Listen to this episode on your favorite app or on the player on our website.