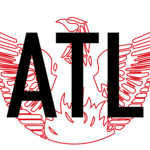 Chairman of the Board, Joe Rogers Jr., sits down to talk about:
Some history and early days.
Birth of the hashbrown bowl.
Keeping the business alive during a pandemic.
Knowing almost every location address.

Why he spends the holidays washing dishes and cooking.

So much more.
Interview Recorded: August 11, 2021. Alkaloid Conference Room. 691 John Wesley Dobbs Ave NE Suite C Atlanta, GA 30312
Intro And Outro Music– Brian Revels
Who introduced us?  My love for Waffle House.
Who should I have next on the show?  Dan Cathy
Listen at the top of this page or on your favorite player.