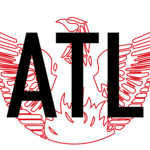 Matt Rehwoldt sits down to talk about:

Coming up through theatre.
The birth of the Rusev Day movement.
Being trained by the best.
AEW's takeover of the world?
Post WWE life, and much much more.
Interview Recorded: August 23, 2021 via StreamYard.
DramaKing Matt Links Of The Internet
Intro And Outro Music– The Luxury Kings
Who introduced us?  My love for wrasslin.
Listen on the link above or on your favorite player.